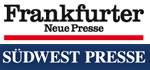 What the German daily newspapers has to say about Anggun's performance

From Frankfurter Neue Press:
"(…) And then French chanteuse with Indonesian roots – Anggun- joins Schiller on stage. Anggun is definitely an highlight of the show, moving with a powerful voice on the tracks "Blind," "Innocent Lies" and "Always You", which are like a true enchantment (…)" – May 20th, 2010

From Südwest Presse:
" (…) Above all, the presence of Anggun, an Indonesian songstress, all dressed in elegant black, is a key moment. In songs like "Blind", "Innocent Lies" and "Always You", the singer, who lives in Paris, reveals an idiosyncratic and inimitable talent, moving from relaxed to rock attitudes. And this, with a voice travelling from N 'Dea Davenport to Shirley Bassey, with a true knowledge of how to play with the audience. How refreshing ! (…) " May 24th
(26/05/2010)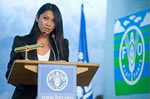 Anggun and FAO

Anggun is a Goodwill Ambassador for the Food & Agriculture Organization of the United Nations.
Read the official press release from the United Nations Organization.

http://www.un.org/apps/news/story.asp?NewsID=34660&Cr=&Cr1=

ANGGUN AND THE UNITED NATIONS ORGANIZATION SAY NO TO WORLD HUNGER ! SIGN THE PETITION NOW !
(19/05/2010)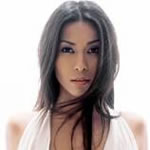 TV5MONDE gets the support Anggun

Following the launch of the French-language network on Indonesia's largest DTH platform in February 2010, TV5MONDE has come to an agreement with French-Indonesian star singer/songwriter Anggun C. Sasmi to publicly endorse the channel and promote it to local audiences

Much info on the press release
(30/03/2010)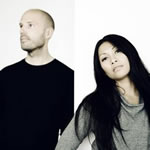 Schiller straight to #2 in the German Album Charts

Schiller enters directly the #2 spot on the German Album Charts. For the fans who joined Facebook and Twitter you can follow exclusive news of Anggun during the Schiller Live Tour in Germany :

facebook: "Christopher von Deylen's Schiller"
twitter: "schillermusic"

Discover his single with Anggun: "Always You"


(23/03/2010)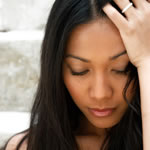 Anggun live in Portugal with Mickael Carreira

Portoguese superstar Mickael Carreira has invited Anggun to performe with him during his sold out concert at Colisemum in Lisbonne, Portugal, on Febraury 6th.

Michael Carreira's new album, including the smash hit "Chama por mè" in duet with Anggun has debuted at #1 in the portuguese album sales charts and has certified platinum!

Anggun confirms her status has a true global asian superstar!





Much info on:
www.mickaelcarreira.com
www.coliseulisboa.com/evento.php?id=470

(31/01/2010)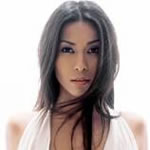 Anggun duet with germany's biggest dj

Platinum-selling artist 'Schiller', Germany's most successful electronica/dance act, has collaborated with Anggun on a brand new track, taken from his highly anticipated new album to be released in march in Germany and Central Europe.

Schiller feat. Anggun duet will be one of the album singles and Anggun will be touring with Schiller across Germany….stay tuned!





Tour dates here:http://schillerserver.de/tour/index.html

(20/01/2010)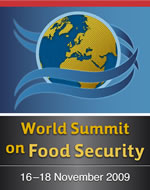 Anggun for FAO

Anggun is a proud Goodwill Ambassador for the Food and Agriculture Organization of the United Nations (FAO/UNITED NATIONS).

One billion hungry people is morally unacceptable. Support the FAO's Hunger Summit, convened by FAO's Director-General's Jacques Diouf from 16 to 18 November in Rome, Italy.

The Director-General of FAO has launched an online anti-hunger petition. Please sign it if you agree that one billion people living in chronic hunger is unacceptable : www.1billionhungry.org

And log on to the web www.fao.org for more information on FAO activities across the world.

Anggun counts on you
(15/11/2009)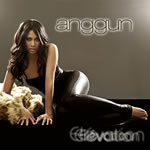 Elevation

Anggun's new album is out, here's the tracklist:

Disc 1
1. J'Ignorais Tout
2. Si Tu L'Avoues
3. Hymne A La Vie
4. Rien A Ecrire
5. Le Bluffeur (Interlude)
6. Si Je T'Emmène
7. Plus Forte
8. Cette Nuit
9. Tentation
10. Le Temps Perdu
11. Est-Ce Un Hasard ?
12. Selamat Tidur (Interlude)
13. Eden In Her Eyes
14. Un Jour Sur Terre (OST 'Un Jour Sur Terre')

Disc 2
1. A Change
2. Crazy
3. Seize The Moment
4. No Song
5. My Man
6. Stronger
7. Give It To Love
8. Hide And Run
9. Divine
10. Is It A Sign ?
11. World
12. Si Tu L'Avoues (Laurent Wolf Radio Edit)
13. Si Tu L'Avoues (Tomer G & Roi Tochner Radio Edit)
(20/10/2008)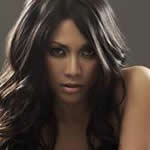 New Album

The as-yet untitled new album of Anggun scheduled to be release this year on october 13th, by Warner Music. Produced by Tefa & Masta (Diams, Sinik, Kerry James) which also includes some prestigious international collaborations like with Pras of the group Fugees, etc.
(30/06/2008)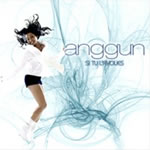 New Single "Si Tu L'avoues"

"Si Tu L'avoues" is the first single from Anggun's forthcoming album "Untitled". The song has been send to the french radio stations this week, its pretty good track and lets hope will hit the top charts !
(28/06/2008)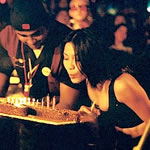 Happy birthday, Anggun!!!

Well, today is the day, the Anggun's 34th birthday!!!!

Every Anggun World Fan is very happy to celebrate this day. Let's make your congratulation to Anggun in the forum here
(29/04/2008)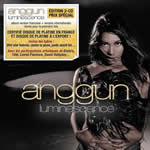 Luminescence Edition 2CD

A new version of Luminescence will be released on May 26 in France.

It will contains two cds, the french albums and the english one. The album will be released for celebrate the platinum certification.

It's a very limited edition, only 3000 copies!!!
(25/04/2008)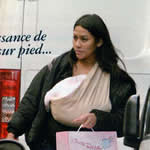 Congratulation!!!

Anggun's first child with french writer Cyrill Montana was born on November 8.

Her name's Kirana, it means "Ray of Light" and everybody in here is happy and really curious about her.

Congratulation to a new family!!!
(03/12/2007)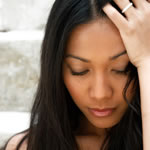 Anggun will performe in Vatican Concert

Anggun, Michael Bolton, Pino Daniele, Sergio Cammariere, Giovanni Allevi, Miguel Bose and The Virginia State Choir are scheduled to perform in Christmas Concert at the Philharmonic Theater of the Arena di Verona on Dec 9, in Verona, Italy.

The event will be broadcast on Christmas Eve on Italy's RAI 2 at 9 p.m.
(02/12/2007)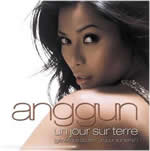 New single of "Un Jour sur Terre"

"Un Jour Sur Terre" now available for digital download on VirginMega and Starzik (world). This song is set to be released as the single from the album "Un Jour Sur Terre" soundtrack.

The single is contains 2 tracks, french and english version. You could pre-order Un Jour Sur Terre (Bof) on amazon.fr

It will be in store the 22 October 2007.
(02/12/2007)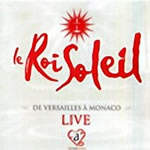 Le Roi Soleil

Anggun, M. Pokora, Natasha St-Pier, Leslie, reunited with singers from the musical "Le Roi-Soleil" for unreleased duets.

It's Fight Aids action's against AIDS. The album is scheduled for released on November 26, on CD and DVD (26 minutes behind the scene of the live).

It will be released before Mondial Day against AIDS, on December 1.
(01/12/2007)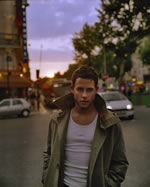 Anggun writes 2 songs for Julian Cely

Julian Cely, the star of French TV sitcom 'Saint-Tropez' (#1 TV series in France) is releasing an international album in Eastern Asia including 2 tracks written by superstar Anggun. For the first time, a European artist will perform in Bahasa. First song 'Tentang Kita' is due to hit radios soon in Indonesia. It is a duet with Indonesian artist Terry. Second single is 'Hanya Dia'. Julian Cely will release his Bahasa album early september. It will also include songs from Frederic Jaffre, the man behind Anggun's hit single 'Mantra/Saviour'. Julian Cely will appear on prime-time TV show 'Mama Mia' in september, on Indosiar. Julian Cely will be in Jakarta promoting his album and performing a private concert at CJ's/Mulia Hotel.

Julian Cely has already released 2 singles in France and has always been a big fan of Anggun. As you already know, Anggun is a superstar in France (her lastest album is certified 'Platinum'). He has asked her to write him 2 songs, and she accepted it. Don't miss the French pop sensation in Indonesia. Spread the word among Anggun fans. Sure you'll love the 2 tracks written by Anggun : 2 sure hits !
(27/07/2007)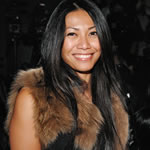 Happy Event for Anggun

At 33 years old, our Anggun is pregnat!!!

She is waiting for a small girl from her new partner Cyril Montana. The birth of the baby will be in 4 months.

All the AnggunWorld community is full of joy about this good news.
(25/07/2007)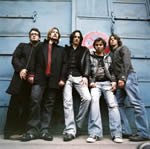 Anggun and Raemonn

The german group Raemonn, considered in Germany as the german Coldplay, have recorded a duet with Anggun entitled "Tonight". This amazing song should be programmed on radios around summer in France.

Meanwhile, Anggun is currently recording a unreleased song from Raemonn, which has been composed especially for Anggun, and that she will very soon perform in Germany, Austria et German-speaking.

http://www.reamonn.com
(13/06/2007)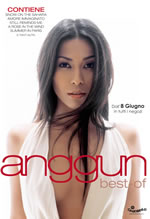 News for the italian fans

Anggun will release her Best-Of in Italie on june 8th ! After the success encountered by the Best-Of in Asia (more than 250,000 copies sold in 4 months), Italy is the next country releasing this great album under a great marketing program.

This Best-Of includes the english version of the hit "Juste Avant Toi". This song is currently on high rotation on RTL radio. Anggun is expected to perform during the next most awaited italian TV program, Festival Bar 2007.
(12/06/2007)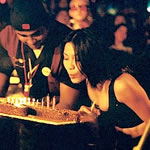 Happy birthday Anggun!!!!

It's long time we are here in this website, 6 years have passed away; many people have been here; someone has gone, someone has stayed; and now…...now that many of us are grown…….we are still here with the same enthusiasm for celebrating another Anggun's birthday.

It's nice to see how people grow but never change, eheheeh.

Tonight the stars will shine for you,
Happy birthday Anggun!!!
(29/04/2007)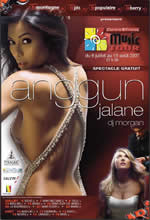 Centre France Music Tour

Anggun will shine this summer at "Centre France Music Tour" with the R'n'B singer Jalane and DJ Morgan. From the 6th July to the 15th August the show will be in many cities of the central France zone.

Here the dates:
6th July - VOLVIC (63)
7th July - SAINT-NECTAIRE (63)
8th July - TULLE (19)
13th July - MOULINS (03)
14th July - AVORD (18)
15th july - ????????? (58)
20th July - LA BOURBOULE (63)
21th July - SAINT-FLOUR (15)
22th July - MARAT (63)
10th August - AURILLAC (15)
11th August - COURNON (63)
12th August - VICHY (03)
13th August - SAINT-ELOY (63)
14th August - LIMOGES (87)
15th August - BRIVE (19)

All the shows will be for free and every day will performe a new regional artist too. Much info here
(26/04/2007)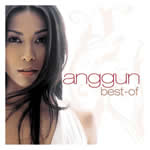 "Best of" in Italy

Finally a good news for all the italian Anggun fans. The "Best of" album will be released in Italy on June 2007 from Carosello Records/Warner Music.

Much info here
(25/04/2007)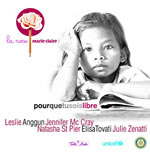 Anggun for the children

Anggun is in collaboration with other French singers (Leslie, Jennifer Mc Cray, Natasha St Pier, Elisa Tovati, Julie Zanetti) in single "Pour Que Tu Sois Libre" for the non-profit association in helping the education for the poor children La Rose Marie-Claire.

Here you can see the video.

And here you can find much info.
(22/04/2007)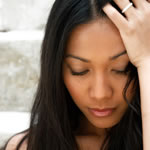 Anggun Meet&Greet in Jakarta

On the occasion of Anggun's forthcoming venue in Indonesia, Sony-BMG Indonesia organises an event "Meet&Greet" between Anggun and the Anggunesians.

AnggunWorld fans are also extremely happy of this big news and wish to our Anggunesian friends who will be able to participate a great Anggunesian moment.

Meet & Greet Anggun:
place: Plaza EX entertaiment, Thamrin, Jakarta
day/date: Monday / 18 december 2006
time: 5 - 7 pm
NO TICKETING! only bring CD album best of- anggun original from sony-BMG
(13/12/2006)

Best of Anggun

On 15th of forthcoming december, SonyBMG will release the very first Anggun Best-of ! It will include ALL her hits + 3 historical Indonesian hits that she has recorded again for the occasion and that have been produced again in 2006 ! + unreleased remixes by Hex hector, Amen, Trousers Enthusiast and Teetoff.

Anggun will be in Indonesia to promote this sensational release. She is preparing an awe-inspiring show for the Indonesian Music Awards where she will be attributed a special price for her whole carrier in Indonesia and in the whole world.
(27/11/2006)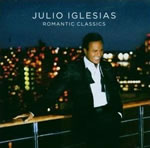 Anggun and Julio Iglesias

Released and in stores the new album of Julio Iglesias "Romantic Classics", the Indonesian Version of the album include the duet song with Anggun "All of you".

Here's the tracklist:

1. Everybody's talking
2. How can you mend a broken heart?
3. Careless whisper
4. Always on my mind
5. Waiting for a girl like you
6. Drive
7. I want to know what love is
8. Right here waiting
9. This guy's in love with you
10. The most beautiful girl
11. It's impossible
12. Crazy
13. All of you (feat. Anggun)
(26/11/2006)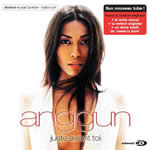 New Single "Juste Avant Toi"

Next 16th october will be released this new single called "Juste Avant Toi Ultra Collector Edition".

Tracklist:
01. Juste Avant Toi - Album/Single Version
02. Juste Avant Toi - Teetof Dance Remix
03. I'll Be Alright
04. Cesse la Pluie
05. Juste Avant Toi - Video Track
(04/10/2006)


Luminescence Special Edition TV Spot

On 21th August in France will start the TV Spot promotion on TF1 channel.

Here you can see the 30sec TV spot that will be trasmitted:

http://www.anggunworld.com/media/30sec.mp4

For a better view of this video you should use an MP4 player compatible as VideoLan.
(11/08/2006)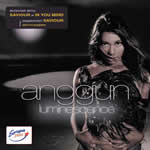 Luminescence release in Russia

The album "Luminescence" will be released in Russia on August 15th.

Here you can find an interview from Europaplus in russian.

In the AnggunWorld forum you can find a translation in english
(27/07/2006)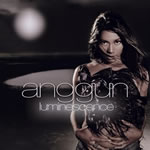 Luminescence Special Edition

The new edition of "Luminescence" will be published on 21st August 2006, it's official!!!

The CD will contains the hit "Just Avant toi", a song with David Hallyday (still unknown), a song with Diam's, the song "Quelqu'un", 3 exclusives remixes and a little-book with new photos.
(06/07/2006)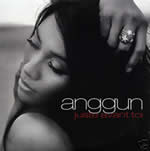 New single "I'll be alright"

It is the english version of "Juste Avant Toi". The single is currently played in France in 3 major AC radios : RFM, France Bleu, Cherie FM and the remix being hammered on #1 dance radio station Contact-FM.

The video for 'I'll be alright' is being secretly shot in Indonesia since May 25. It will include outstanding brand new footage of Anggun in Jakarta and Bali. And one more scoop : it will include exclusive footage from Anggun's critically-accalimed concert.

The video will be 'Clip of the Clips' (highest rotation possible) on M6, the #1 youth tv channel, starting June 14. Premiere showing details will be given soon by M6.
(28/05/2006)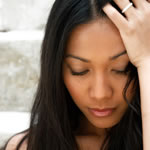 New AnggunWorld Released!

Welcome in the new AnggunWorld!!! For the moment will be released only the english version, the italian will come soon.

I decided to release the new website today because it's Anggun's birthday so Happy Birthday, Anggun!
(29/04/2006)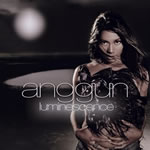 Luminescence Special Edition

For the summer 2006 will be released a Special Edition of "Luminescence" including 3 unpublished works and 3 remix.

In radio since the month of April will be released an unpublished title of Anggun, a new song titled "Juste avant toi"!!!
(23/03/2006)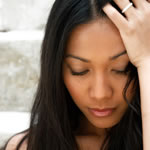 New AnggunWorld!

After so many years of sorrow, without updates, without news, without what AnggunWorld rappresent for the Anggun's fans i decided that's the moment for make a new website, updated and better then the old one.

Now guys i need your help because this website can't be completed without your help, i need info, news, pictures, videos and everything could be good for an anggun's fan that will visit this fansite.

If you have something interesting for this i please you to send it to my email address info@anggunworld.com. Thank you everyone!

Marco Pizzurro - AnggunWorld Webmaster
(01/03/2006)


For the first anniversary of the new AnggunWorld at the same time with the Anggun birthday i prepared a big update.

Media section: added 8 audio files, 3 big video files, a new wallpaper by Kembali

Photo Gallery: added 114 new photos (now there are 750 pictures in the gallery)

It could seems a not so big update, but you have to know that this 300Mb of mp3s, videos and photos have been uploaded with a 56k modem :D
(29/04/2007)