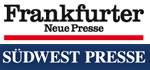 What the German daily newspapers has to say about Anggun's performance

From Frankfurter Neue Press:
"(…) And then French chanteuse with Indonesian roots – Anggun- joins Schiller on stage. Anggun is definitely an highlight of the show, moving with a powerful voice on the tracks "Blind," "Innocent Lies" and "Always You", which are like a true enchantment (…)" – May 20th, 2010

From Südwest Presse:
" (…) Above all, the presence of Anggun, an Indonesian songstress, all dressed in elegant black, is a key moment. In songs like "Blind", "Innocent Lies" and "Always You", the singer, who lives in Paris, reveals an idiosyncratic and inimitable talent, moving from relaxed to rock attitudes. And this, with a voice travelling from N 'Dea Davenport to Shirley Bassey, with a true knowledge of how to play with the audience. How refreshing ! (…) " May 24th
(26/05/2010)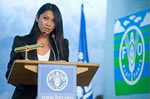 Anggun and FAO

Anggun is a Goodwill Ambassador for the Food & Agriculture Organization of the United Nations.
Read the official press release from the United Nations Organization.

http://www.un.org/apps/news/story.asp?NewsID=34660&Cr=&Cr1=

ANGGUN AND THE UNITED NATIONS ORGANIZATION SAY NO TO WORLD HUNGER ! SIGN THE PETITION NOW !
(19/05/2010)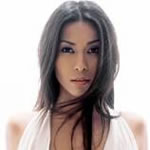 TV5MONDE gets the support Anggun

Following the launch of the French-language network on Indonesia's largest DTH platform in February 2010, TV5MONDE has come to an agreement with French-Indonesian star singer/songwriter Anggun C. Sasmi to publicly endorse the channel and promote it to local audiences

Much info on the press release
(30/03/2010)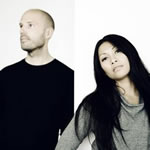 Schiller straight to #2 in the German Album Charts

Schiller enters directly the #2 spot on the German Album Charts. For the fans who joined Facebook and Twitter you can follow exclusive news of Anggun during the Schiller Live Tour in Germany :

facebook: "Christopher von Deylen's Schiller"
twitter: "schillermusic"

Discover his single with Anggun: "Always You"


(23/03/2010)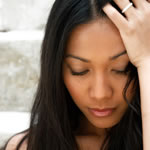 Anggun live in Portugal with Mickael Carreira

Portoguese superstar Mickael Carreira has invited Anggun to performe with him during his sold out concert at Colisemum in Lisbonne, Portugal, on Febraury 6th.

Michael Carreira's new album, including the smash hit "Chama por mè" in duet with Anggun has debuted at #1 in the portuguese album sales charts and has certified platinum!

Anggun confirms her status has a true global asian superstar!





Much info on:
www.mickaelcarreira.com
www.coliseulisboa.com/evento.php?id=470

(31/01/2010)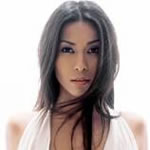 Anggun duet with germany's biggest dj

Platinum-selling artist 'Schiller', Germany's most successful electronica/dance act, has collaborated with Anggun on a brand new track, taken from his highly anticipated new album to be released in march in Germany and Central Europe.

Schiller feat. Anggun duet will be one of the album singles and Anggun will be touring with Schiller across Germany….stay tuned!





Tour dates here:http://schillerserver.de/tour/index.html

(20/01/2010)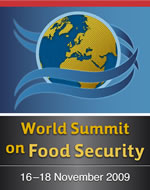 Anggun for FAO

Anggun is a proud Goodwill Ambassador for the Food and Agriculture Organization of the United Nations (FAO/UNITED NATIONS).

One billion hungry people is morally unacceptable. Support the FAO's Hunger Summit, convened by FAO's Director-General's Jacques Diouf from 16 to 18 November in Rome, Italy.

The Director-General of FAO has launched an online anti-hunger petition. Please sign it if you agree that one billion people living in chronic hunger is unacceptable : www.1billionhungry.org

And log on to the web www.fao.org for more information on FAO activities across the world.

Anggun counts on you
(15/11/2009)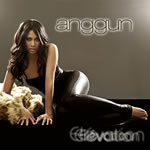 Elevation

Anggun's new album is out, here's the tracklist:

Disc 1
1. J'Ignorais Tout
2. Si Tu L'Avoues
3. Hymne A La Vie
4. Rien A Ecrire
5. Le Bluffeur (Interlude)
6. Si Je T'Emmène
7. Plus Forte
8. Cette Nuit
9. Tentation
10. Le Temps Perdu
11. Est-Ce Un Hasard ?
12. Selamat Tidur (Interlude)
13. Eden In Her Eyes
14. Un Jour Sur Terre (OST 'Un Jour Sur Terre')

Disc 2
1. A Change
2. Crazy
3. Seize The Moment
4. No Song
5. My Man
6. Stronger
7. Give It To Love
8. Hide And Run
9. Divine
10. Is It A Sign ?
11. World
12. Si Tu L'Avoues (Laurent Wolf Radio Edit)
13. Si Tu L'Avoues (Tomer G & Roi Tochner Radio Edit)
(20/10/2008)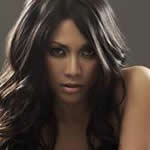 New Album

The as-yet untitled new album of Anggun scheduled to be release this year on october 13th, by Warner Music. Produced by Tefa & Masta (Diams, Sinik, Kerry James) which also includes some prestigious international collaborations like with Pras of the group Fugees, etc.
(30/06/2008)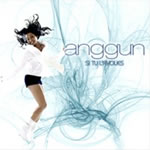 New Single "Si Tu L'avoues"

"Si Tu L'avoues" is the first single from Anggun's forthcoming album "Untitled". The song has been send to the french radio stations this week, its pretty good track and lets hope will hit the top charts !
(28/06/2008)


For the first anniversary of the new AnggunWorld at the same time with the Anggun birthday i prepared a big update.

Media section: added 8 audio files, 3 big video files, a new wallpaper by Kembali

Photo Gallery: added 114 new photos (now there are 750 pictures in the gallery)

It could seems a not so big update, but you have to know that this 300Mb of mp3s, videos and photos have been uploaded with a 56k modem :D
(29/04/2007)